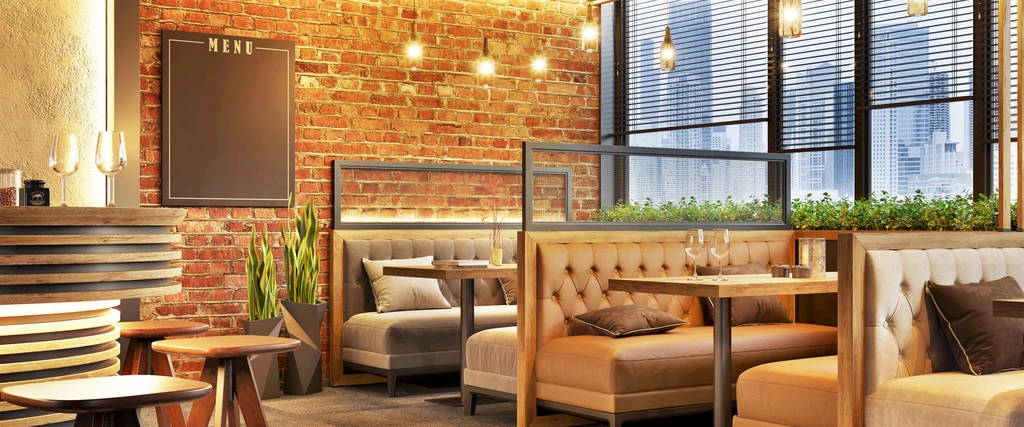 "EVERY GREAT DESIGN BEGINS WITH AN EVEN BETTER STORY"
Lorinda Mamo
---
"We employed Butterworth Interiors to advise on the colour scheme, lighting, blinds, floor coverings and furniture for our hall stairs and landing and our kitchen extension and downstairs shower room. Faye's ideas were really imaginative, and we put our trust in her completely and she provided the necessary trades to carry out the works which included a stunning feature wall at the top of the stairs. The standard of workmanship and materials was extremely high, and the work was completed to our satisfaction with the minimum of fuss. I would have no hesitation in recommending Butterworth Interiors and fully intend to use them on future projects."
---
"Mi & Pho has had Faye and her team looking after the design and decors of the business from when we first opened back in 2015. Faye's a great designer and has an eye for colours, she has a great way of putting things together. Her knowledge and expertise are invaluable. She is easy to work with as she's friendly and very professional at the same time. Butterworth Interiors has been back again in 2018 to give the restaurant a makeover, we couldn't be happier. We will be looking forward to our next refurbishment."
Mi & Pho Restaurant – Northenden
---
"After taking over Giuliano restaurant in March 2019 I decided to change the design / décor of the restaurant. I went in search of an interior designer and I can't express how happy I was to meet Faye. She has given the restaurant a wonderful look, every customer has been impressed with her work. The business has gone from strength to strength hence why I am investing more into the décor and Faye is doing a great job with a tight budget and she gives 100% in every job she takes. I find Butterworth Interiors very reasonable on price. Thank you Faye for your hard work and dedication."
Giuliano Italian Restaurant – Handforth
---
"Faye Butterworth is very personable, talented and enthusiastic, with a wealth of imaginative ideas. I had never used an interior designer before but thank goodness I did! After extensive building work and renovation, Faye helped us to create a stylish, contemporary and beautiful home, redecorating and refurbishing practically every room in our house.
Faye listened carefully to our vision and then made it so much better! She is very resourceful in finding exactly the right fabric, wallpaper or shade of paint to create stunning effects and she pays great attention to detail. I will definitely contact her again whenever I need inspiration or when I start a new project."
---
"I've been lucky enough to work with Faye on multiple interior design projects over the years. Every time we start on a new project, Faye listens to exactly what I'd like but also makes recommendations to get the best of the space available. The biggest project Faye managed for me was total renovation of an apartment I brought, everyone who walked into my apartment complemented the décor and the proof of the high standards came when I sold and made a very decent profit! I would not hesitate to recommend Faye and Butterworth Interiors to work on both personal and professional projects."
---
"Where do I begin. Having a completely new extension incorporating a kitchen, cosy area and dining area. To my rescue came Faye. We talked through colours, textures and accessories to reach an amazing and individual design. Faye's workforce was highly professional with immaculate attention to detail. I can totally recommend Butterworth Interiors."
Mrs Hodgeson – Cheadle Hulme
---
"Butterworth Interiors are an efficient and pleasant company to work with. Faye's ability to access our requirements and suggest fabrics and colours was intuitive. Wall coverings, paint colours, blind fabrics, sofa covers and even picture repositioning have all combined to make the rooms both dramatic, beautiful and pleasing environment to come home and live in. We can highly recommend their work."
---
"I have worked with Faye on many projects throughout the inside and outside of my home involving consultations with planning and design through to completion of works commissioned. She is a constant source of inspiration, guidance ad reassurance when trying out new ideas that come together to create a fabulous look that is very personal to me.
Everyone who comes into my home remarks upon the choice of colours, fabrics and furniture Faye and I put together. Her team work very professionally taking the utmost care to complete the work to a high standard and within the timeframe."
---
"Faye is very professional, thorough, patient, wonderful sense of humour, brilliant listening skills and nothing was too much trouble. The best thing for me was the finishing touches, amazing! Faye's creative talent has turned our home into something stunning rather than just ordinary. If we ever move hoe again she would be my first call, loved working with Butterworth Interiors."
Mrs Campbell – Northwhich
---
"We approached Butterworth interiors to redesign and then redecorate three bedrooms and the main bathroom in our Arts and Crafts House in Manchester. We commissioned the work after a personal consultation with Faye. We straight away felt that she understood the brief and was empathetic to the character and original features of the house. We were looking for something quirky and unique but also practical and durable.
Faye took the time to question the functionality and storage spaces of the three bedrooms and key elements such as the fireplaces. She listened to our stream of thoughts and ideas and somehow came up with a creative mood board that encapsulated several diverse themes. She asked us about significant possessions in each room and used these to build a really bespoke, exciting showcase. One room was created arounds a piece of Japanese art, another around an art deco painting.
 It can be overwhelming trying to source and select soft furnishings and wall papers if you don't have insider knowledge. Within a couple of days Faye had brought sample selections that reflected the overarching design. We really wanted some bold feature walls and we were delighted by the shortlist. We had found some period arts and crafts paper in a blocked-up cupboard during renovations and Faye had been able to source an almost identical reproduction. That's the kind of attention to detail that differentiates her service from other decoration and home design providers.
We were also able to access professional trade services through Faye's contacts and she agreed to oversee the whole project which was a huge relief for us. The work was on time, on budget and delivered with unfailing courtesy and professionalism."
Mr Beaman & Mr McDonald – Gatley
---
"We have used the services of Butterworth Interiors on several occasions. They have always provided an excellent service, both for interior and exterior works. The decorators have done an excellent job and are very pleasant. Faye has a keen eye on detail and ensures high standards of workmanship by checking all aspects of the decoration prior to completion.
Faye is always full of ideas which is great for someone like me who doesn't have a clue. The rooms she has produced for us are fresh and contemporary without losing the character of the house. Our dining room has a beautiful duck egg blinds and decorative curtains, which show off the character of the room and bay window. The colour and style of the wallpaper make the room bright and airy with that hint of individuality. Faye was always able to work within our budget to produce a design that really worked for our home."
---
"…Thank you so much for transforming our kitchen once again! It looks fabulous and we are absolutely delighted…."
"…..thank you for the attention and courtesy and for an excellent standard of work. We are very pleased with the finished result and your decorators were very pleasant throughout ……."
"…..I'd like to take this opportunity to once again thank you and your colleagues for the excellent service received ….."
"….an excellent job and I am delighted with the end result…"
"….I am very pleased with the outcome… I would be very pleased to recommend you…."
"…. The kitchen looks fantastic and we are really pleased with it so thank you for organising it all. You have been very helpful, and all the tradesmen have been first class. I would certainly recommend Butterworth Interiors to anyone thinking of having a kitchen refurbishment."